Mini Game Installation
Large-scale custom fixtures house four mini-games that teach visitors about Coca-Cola's wide range of products and commitment to sustainability.
Digital and Physical Design
Physical designer, visual/motion designer, developer, tech lead, producer, sound designer
Stakeholder interviews, client workshop, multiple site observations
Sketches, storylines, wireframes, content guides
1:1 foam core mock up of game cabinets, speaker configuration prototypes, 1:1 digital prototype for user testing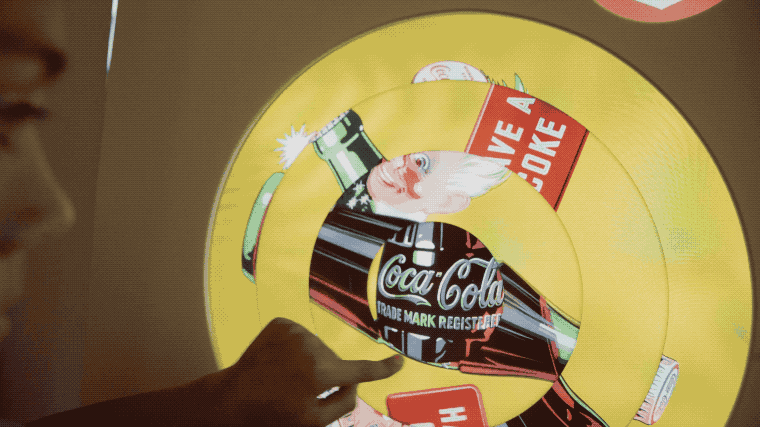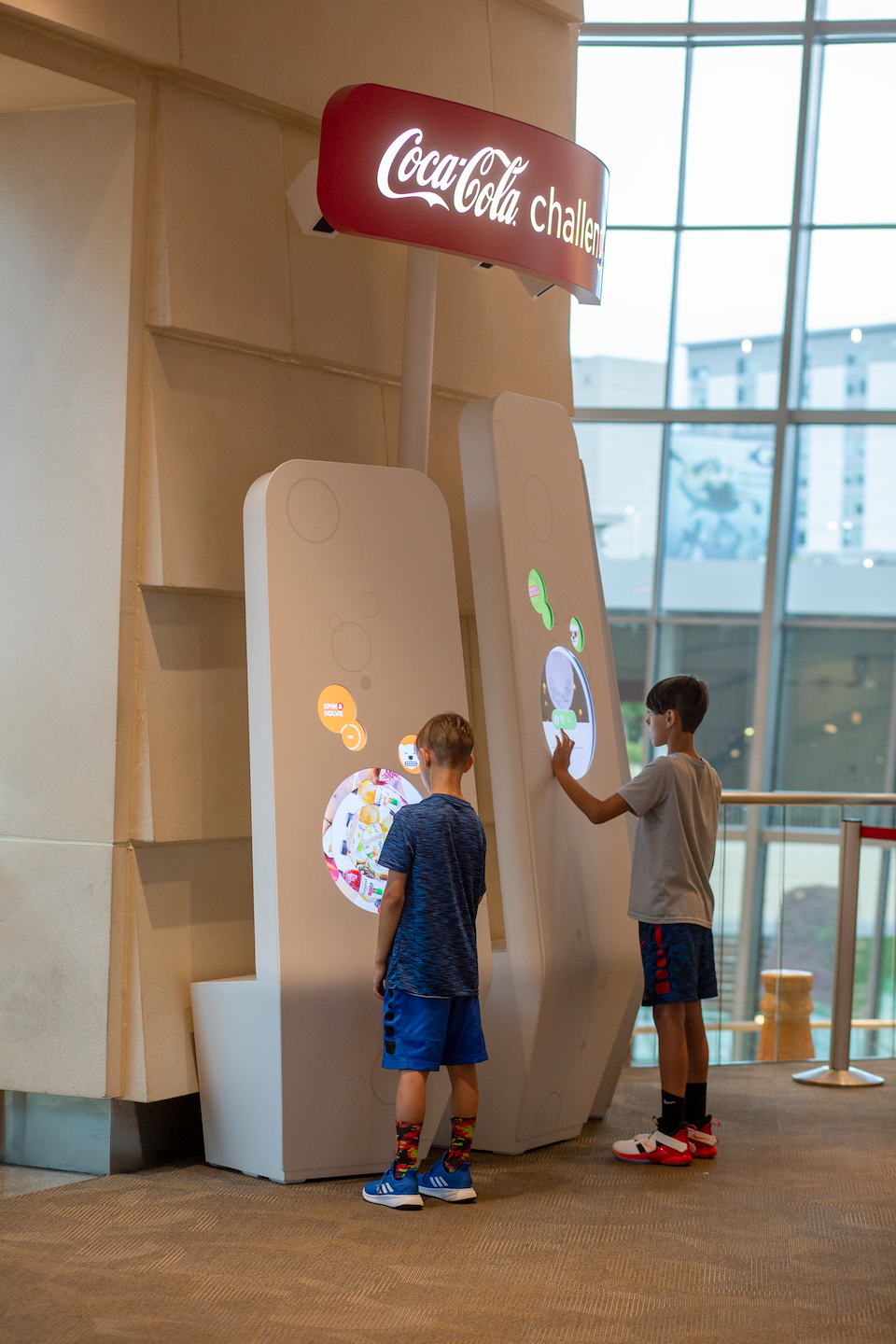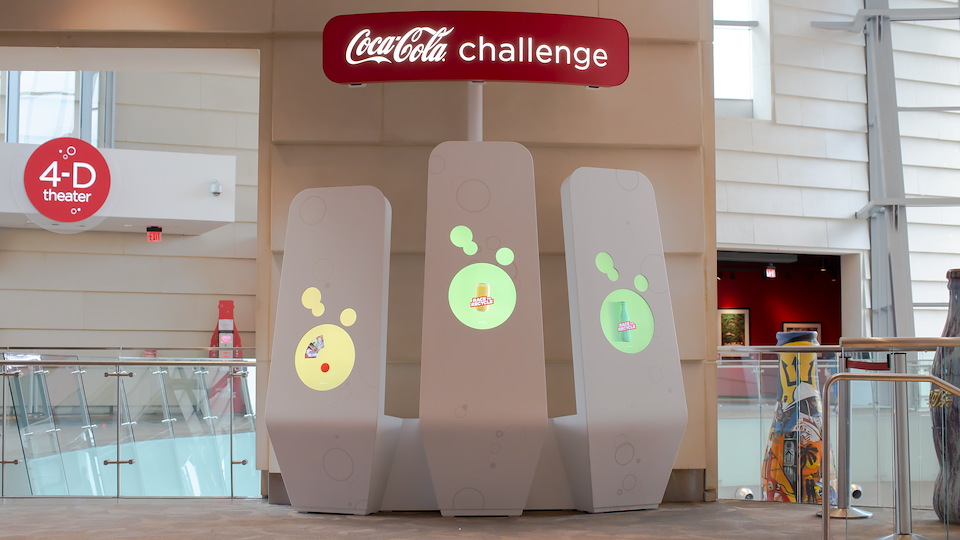 We created full-scale foam core mockups in our lab to make sure we had the right heights and screen sizes.
A circular screen was part of our initial concept package. We did many visual spikes to find the right UI design.
We worked with our fabricator to find the right materials to create a playful bubble pattern on the face of each fixture.
"Nothing boring ever happens on a circular screen."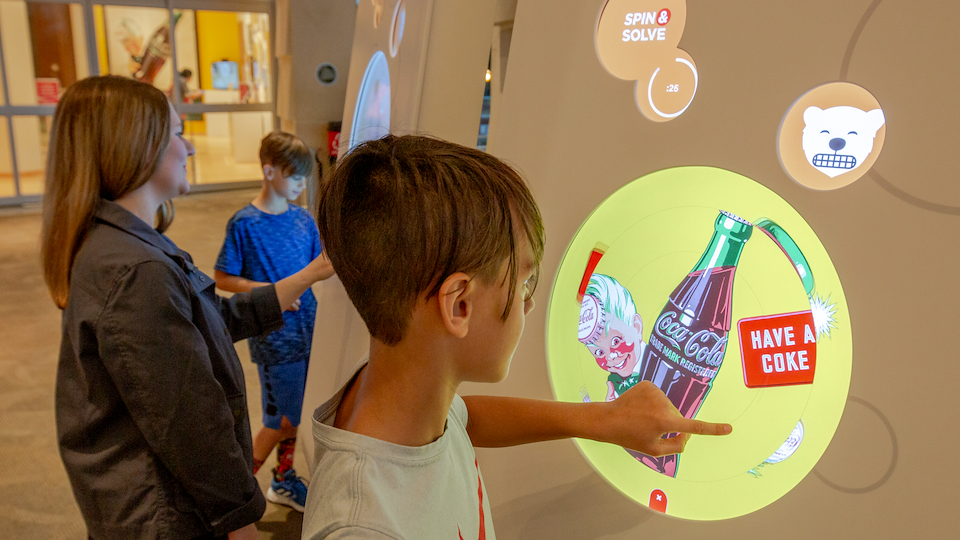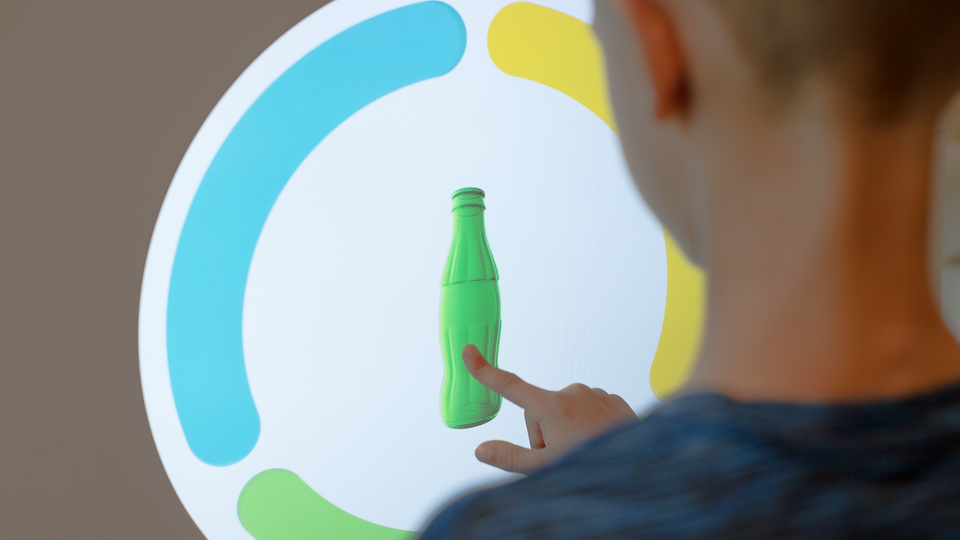 Our tech lead quickly prototyped my idea for a 2D bottle toss game before I had the chance to create a single diagram.
Wireframe for a memory game