Permanent Exhibition Experience Design
Experience and exhibit design for the renewal of a major international museum. To be completed in 2019. (This project is in progress and I cannot share the work at this time.)
XD scope includes:
Re-imagining the entire visitor journey and BOH service design.
Concept, prototype and design for a proprietary interactive personal device.
Concept, design and wireframes for all digital and physical experiences and A/V installations.
Physical and interactive design of entire gallery
3 environmental designers, 1 content strategist, 1 lighting and sound designer, 1 technologist, design director, ECD, producers
Month-long immersion trip with multiple client workshops and interviews
Sketches and storylines, bubble diagrams, visitor journeys, service design blueprints
Collaboration with client to test physical and digital prototypes with visitors in current gallery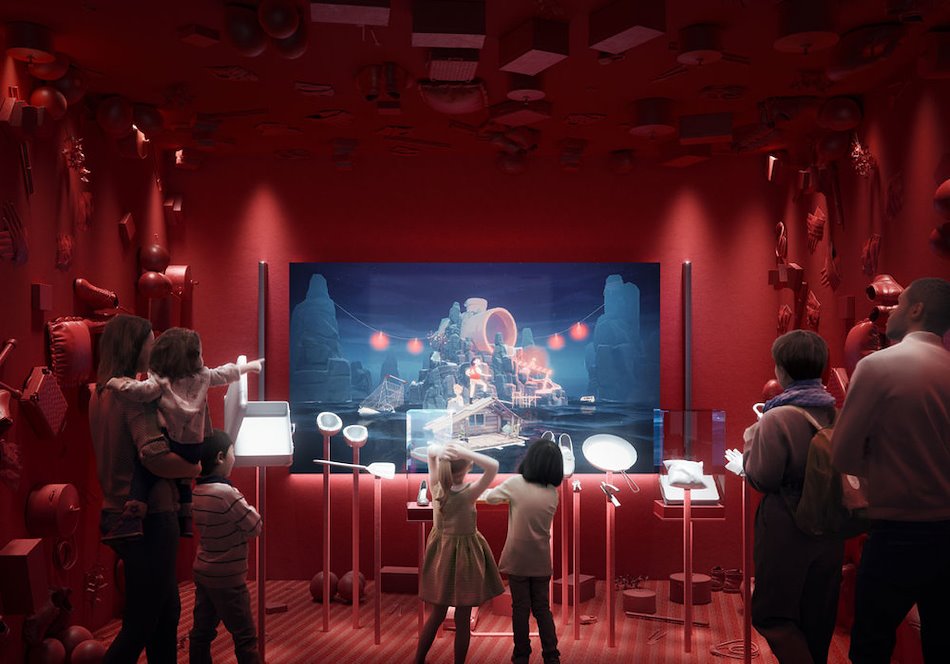 Render of Foley Room Interactive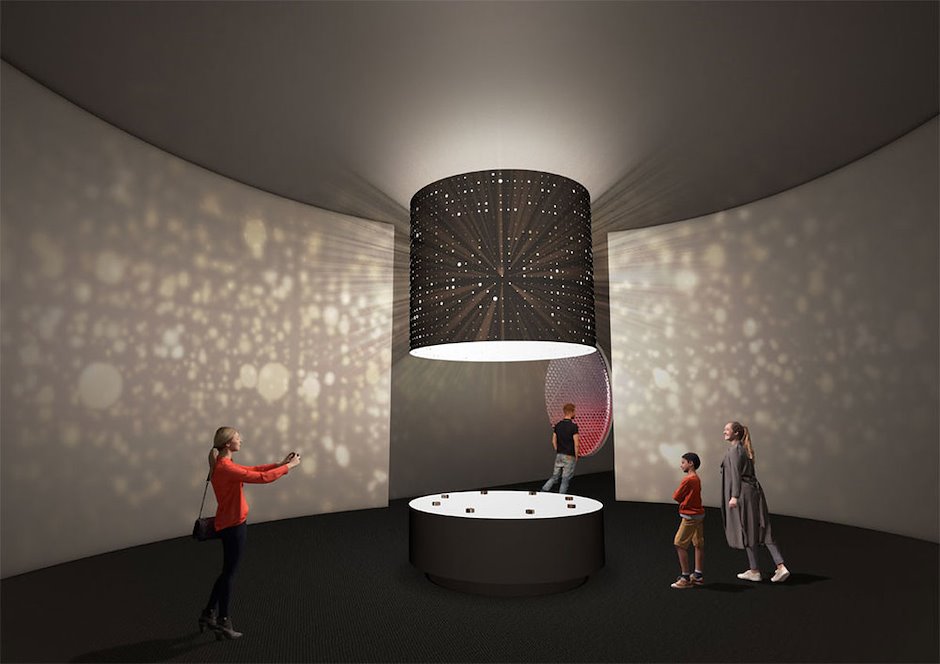 Render of Permanent Gallery Entrance Experience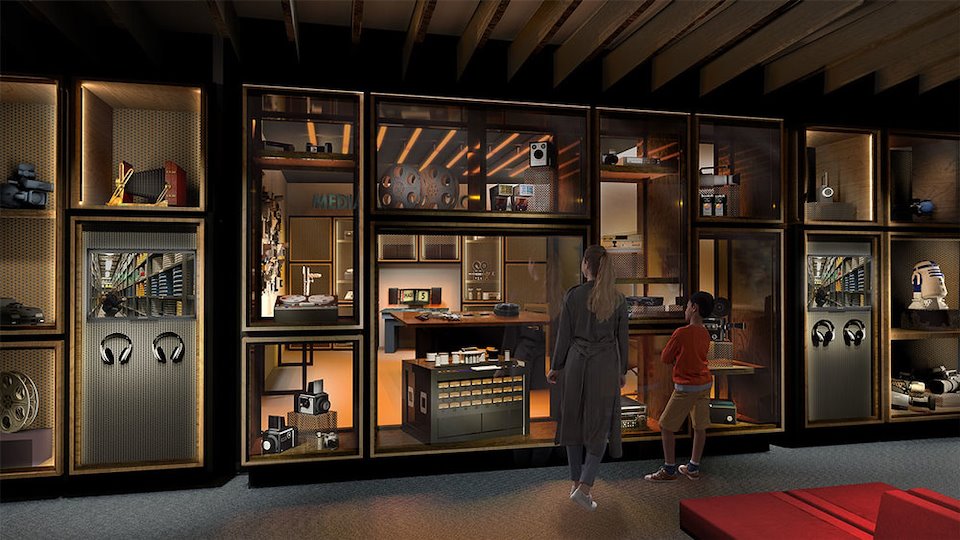 Render of Lobby Cabinet of Curiosities
High level visitor map for Masterplan review phase
Illustrated journey for initial response. I developed the journey, wrote the text and provided initial sketches to the illustrator.
Diagram illustrating options for ticketing service
Drafts of visitor journey maps and early brainstorms during the concept phase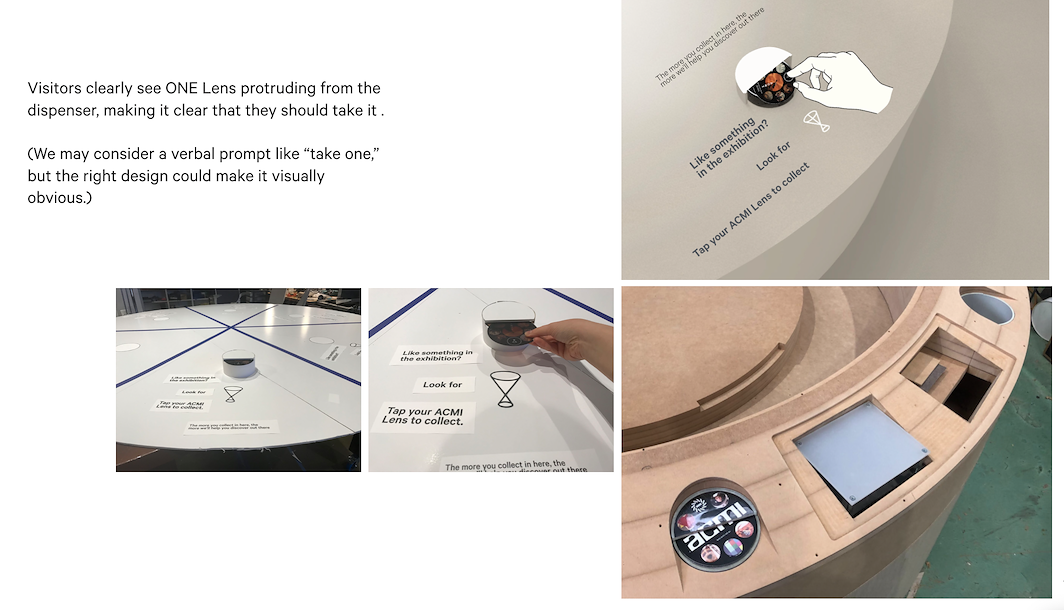 Physical prototype for "enchanted object" onboarding, next to the fabricated version.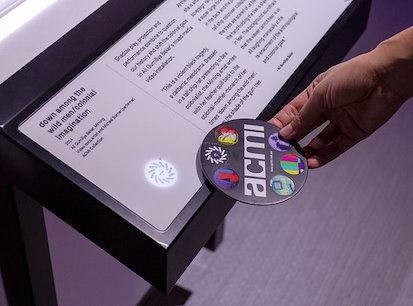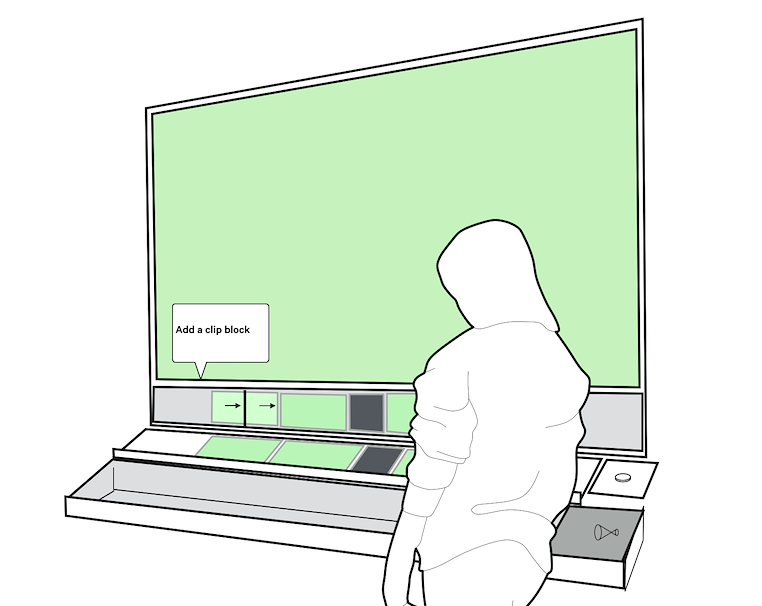 "Edit line" diagram. Visitors mix and reorder physical "shots" to create a scene.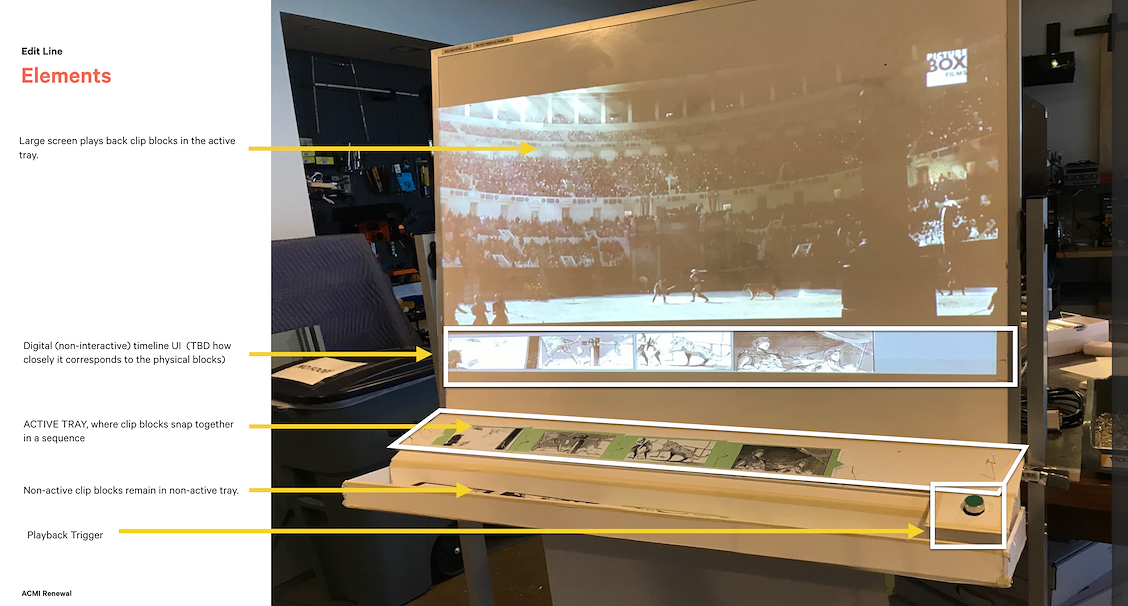 Edit Line lo-fi physical prototype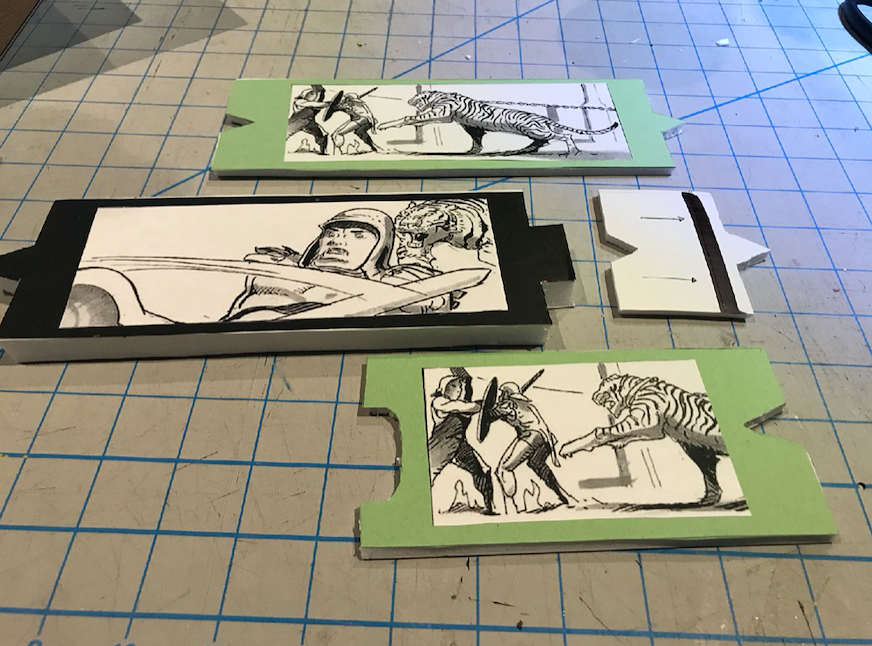 Physical mockup of "shot blocks" for edit line.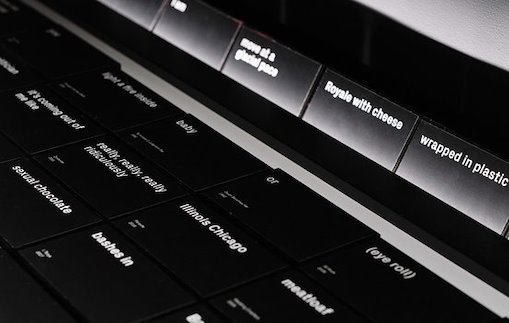 Edit Line as it appears in the museum today.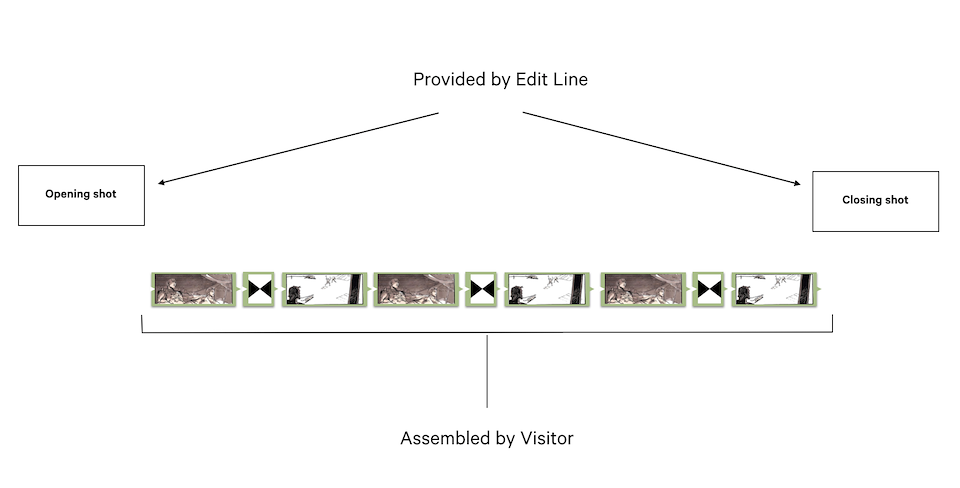 Example diagram explaining how users assemble edit line scenes.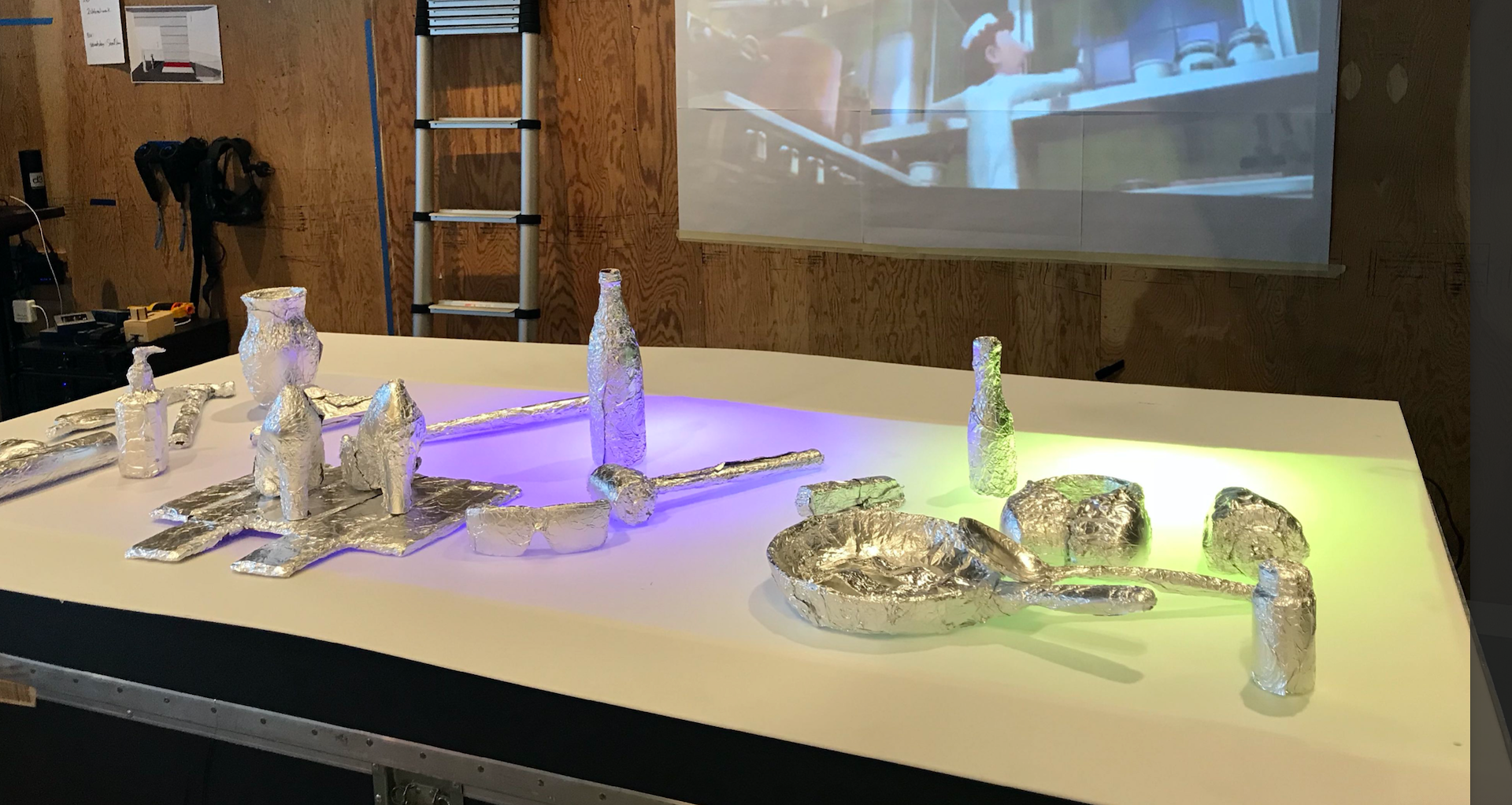 Foley room physical mockup. Users touch real objects to produce digital sound effects in time with a clip. We filmed this for the client to explain the flow.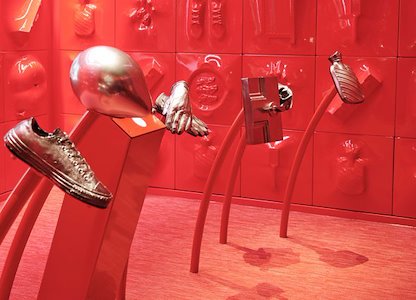 Foley Room as it appears in the museum today.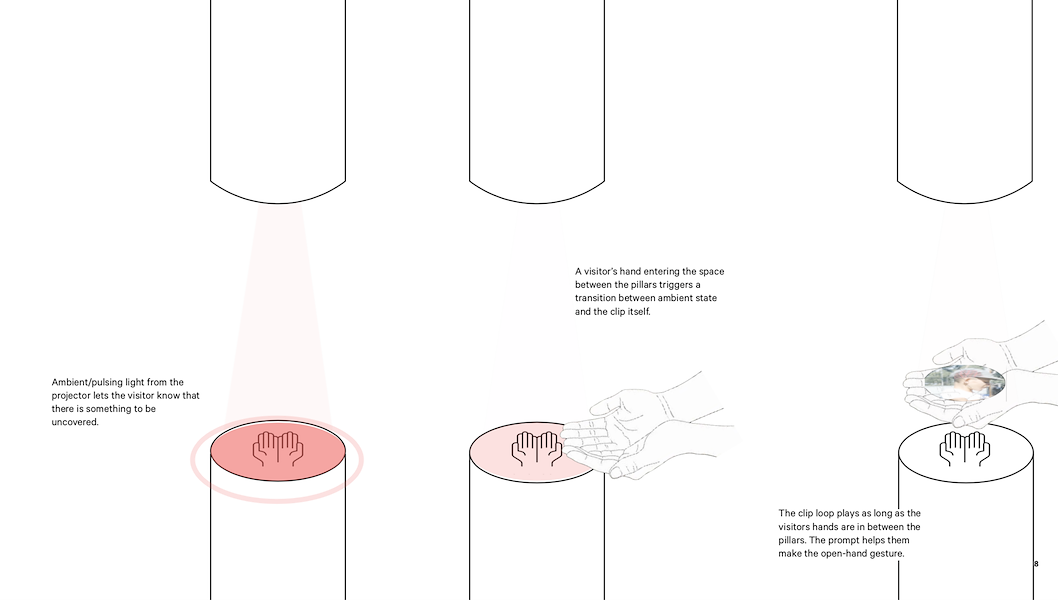 "Memory Garden" diagram for projection on outstretched hands.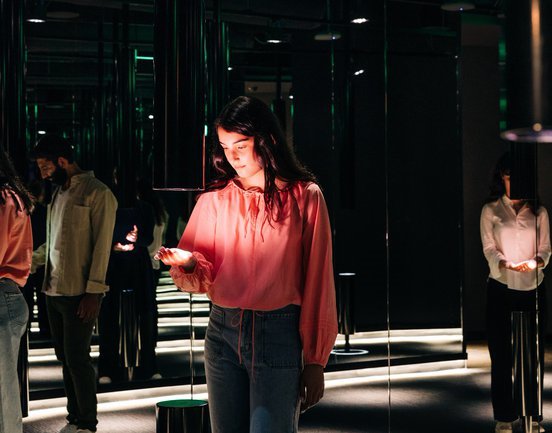 Memory Garden installation at the museum today.