Unconscious Bias Experiential Workshop
An immersive audio experience that encourages empathy and behavior change in the workplace
Location-based audio storytelling with iOS app
Content Strategist, Experience Designer, Creative Director, Developer
Experience maps, story editing and plotting, wireframes for mobile app design, workshop facilitation
Collaboration with client to test physical and digital prototypes with visitors in current gallery
Each listening station features a different, anonymous story about unconscious bias in the workplace. We spent months interviewing our colleagues around the globe and editing the recordings.
The workshop starts with an audio-enhanced privilege walk.
In the first iteration of the workshop, participants recorded their reactions on post-it notes at each listening point. (They now input responses digitally.)
The first workshops used a bespoke hardware system. In the second version of the workshops, we've switched to a more scalable mobile app model.
The second iteration of experience leverage Estimote beacons and an iOS app that enabled participants to respond with the device.
The app interface is deliberately void of traditional UI elements to keep listeners immersed in the audio and their physical surroundings.
The team set-dresses the office for each workshop. Participants simple follow the red line to continue the story. This creates curiosity among non-participants.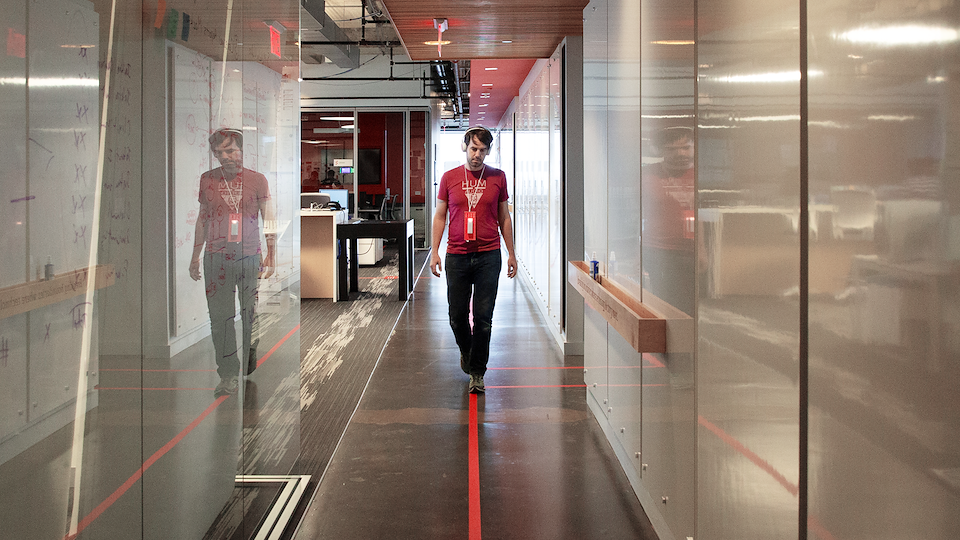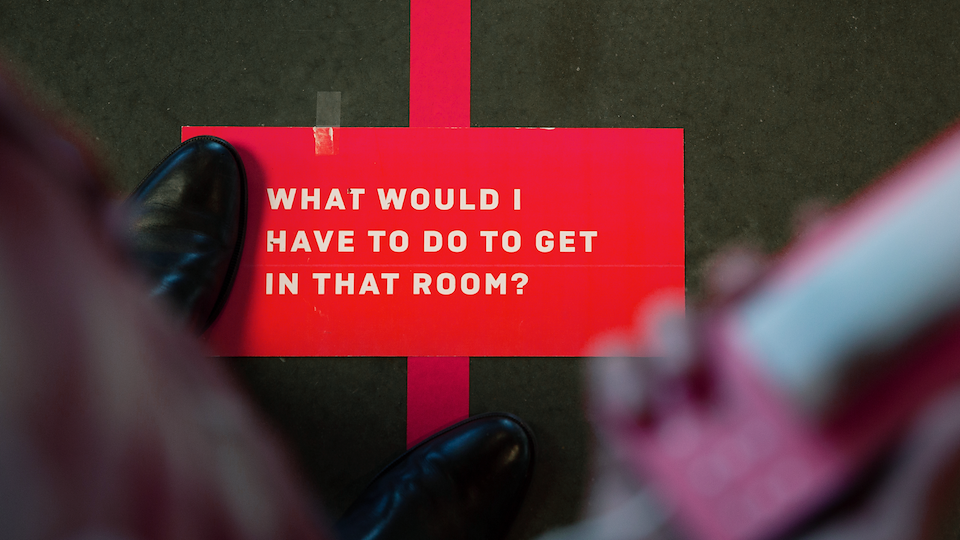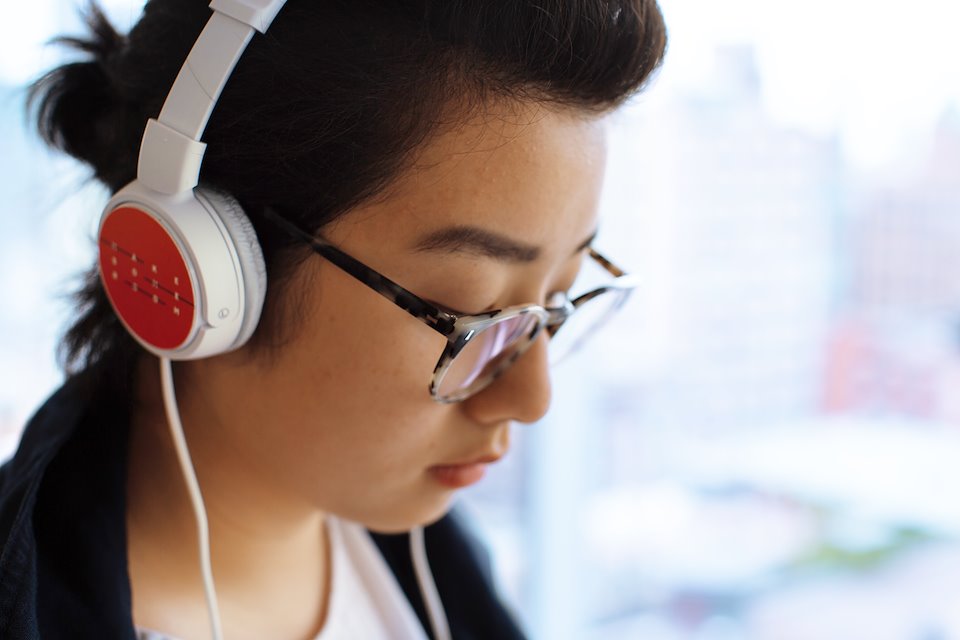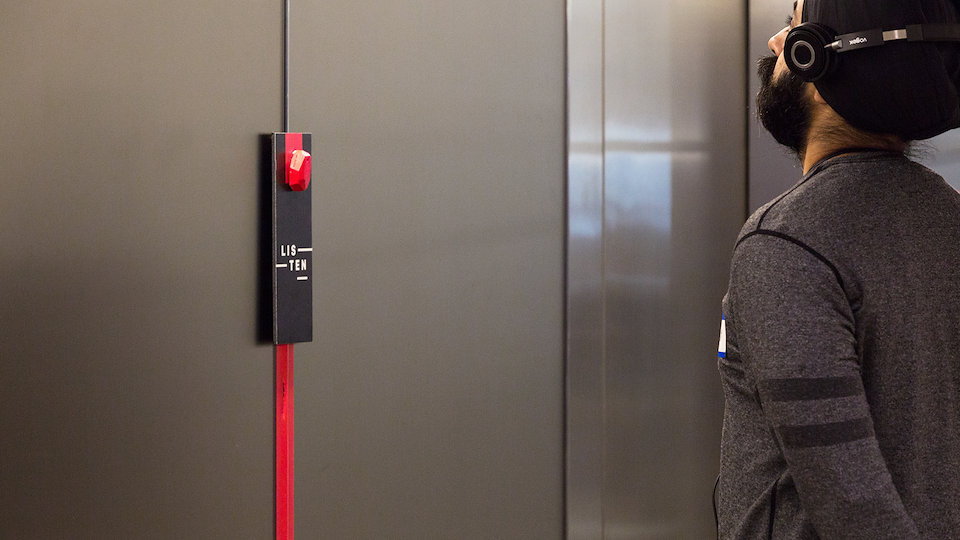 An early version of an experience map prior to the first iteration of the workshop, created with the other XD on the project.